Welcome to the Glen Ellyn Park District Online Court Reservations System
To use this system you must be a season pass holder, know your paddle pass number and have the names of your other 3 players.
If you are not yet a season pass holder you can learn about becoming one by going to www.gepark.org. If you.re a season pass holder but don.t know your paddle pass number, please call the Glen Ellyn Park District at 858-2462.
Hours of Operation
Monday - Sunday 7 a.m - 10 p.m.
Rules for Court Reservations
* Reservations are limited to one (1) reservation during prime time per week. Prime Time Defined:
Prime time hours 5:30 PM thru 10 PM Monday thru Friday
Saturday Sunday 1:00-4pm
* Non-prime time reservations can also be made.
* Online reservations are scheduled in 1 1/2 hour time slots.
* Please be sure to lock the tent and pick up any garbage.
* If you would like to play with a non member a $5 per player fee should be paid to the Park District in advance. Staff will assist you with your on-line reservation by inputting their names once the fee has been paid. Paddles may be rented at the Spring Avenue building for $5 per day.
* Print out a copy of the reservations page after you have reserved your court. This will be your confirmation should there be any confusion at the courts. <! for footer>
---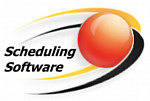 registration-software.net
Click on logo to contact support
Privacy Policy