Privacy Policy
I respect your privacy and security. Therefore I do not disclose the information you provide me to any third parties.
Any information you submit can remain on this server for upto one year. Aditionally my clients will be able to download your data locally to their computer. My clients may also email your information to themselves. I have no control over how downloaded or emailed data may be used by my clients.
Medical patient data will be encrypted and details will not be allowed to emailed to comply with HIPAA laws. However encrypted data may still be downloaded locally to my client's computers.
I only collect personal information that is necessary for a current business purpose. Personal information will only be collected by lawful and fair means and not in an unreasonably intrusive way. Please contact me if you feel you are required to submit personal information which you are not comfortable disclosing. Click on the logo below to send your concerns.
<! for footer>
---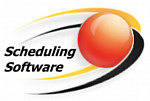 registration-software.net
Click on logo to contact support
Privacy Policy